international
How to Study in the USA Guide for International Students
When you choose to pursue your education in the United States, you are making a remarkable choice that will greatly impact your future. By doing so, you will be joining a community of over one million international students already studying in the USA. The decision to study in America offers numerous benefits, such as valuable career assistance and exposure to a rich cultural diversity.
For international students seeking guidance in making informed decisions about their college education, our comprehensive guide to US universities is the perfect resource. We will provide you with all the essential information necessary for studying in the USA and applying to colleges and universities across the country.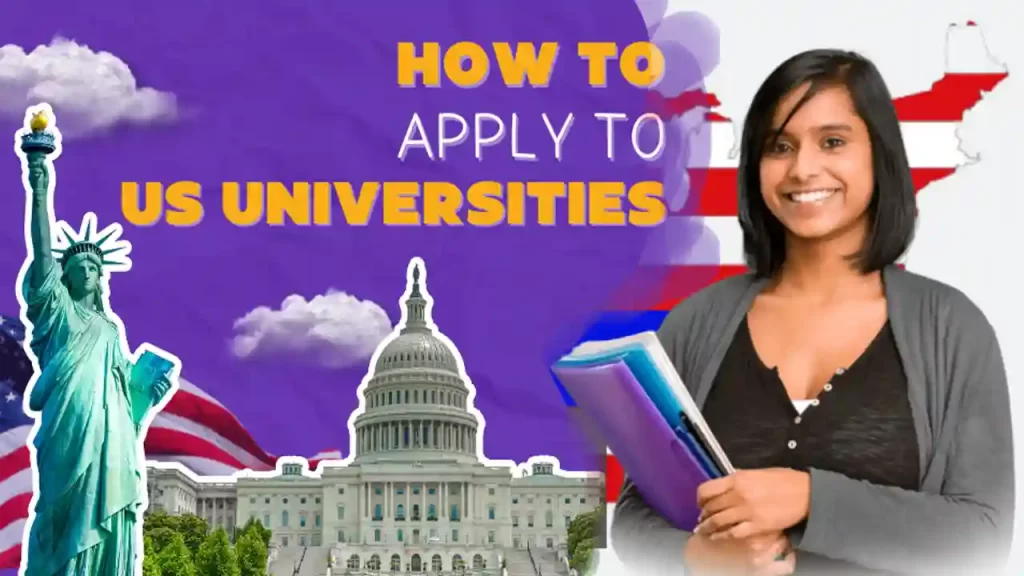 How do I study in the USA?
As an international student, commencing your journey to the United States involves selecting the university and academic program of your choice. Completing an associate's degree at a US university typically requires a two-year commitment, while a bachelor's degree generally necessitates three to four years of study. Should you aspire to further your education beyond a bachelor's degree, pursuing graduate school would be a viable option.
For postgraduate programs, you have the choice of pursuing a master's degree, which typically entails two years of study, or a doctorate or PhD, which may require three or more years. Graduate master's and doctorate programs are specifically tailored to a particular academic discipline, whereas associate's and bachelor's degrees tend to offer a more comprehensive educational experience.
Choose the Best Universities and Colleges
You can initiate your research into studying in the USA online at the U.S. Department of Education College Navigator site. This platform allows you to explore and discover associate's, bachelor's, and advanced degrees, such as master's and doctorate. Additionally, websites like College Board's Big Future offer various search options to find undergraduate US colleges and universities based on different programs, features, or characteristics.
To identify esteemed institutions for international students, you can refer to college rankings. Many countries have official government lists that assess the top universities within their borders, like the league tables in the UK. However, the United States lacks public standardized college rankings. Instead, multiple private companies specialize in the evaluation and ranking of colleges in the USA. A prominent ranking system in this domain is U.S. News & World Report's Best Colleges, which meticulously ranks universities and colleges across numerous categories, including Top Universities for International Students.
How to Choose a University Program?
For many international students in the USA, your choice of major or academic focus holds significant weight when it comes to selecting colleges in the United States. If you have diverse academic interests, it is possible to pursue a double major at a specific college or university. Alternatively, you may opt to pursue a minor, which entails a secondary academic focus that typically requires half the number of courses needed for a major.
If you find yourself uncertain about what field of study to pursue in the USA, there is no need to worry. It is quite common for students in the United States to change their intended major during their college years. In fact, 40% of undergraduate students enter their first year of college without declaring a major.
While academics are undoubtedly important, it is also crucial to consider the type of university experience you desire when contemplating where to pursue your bachelor's degree in the USA. To aid your decision-making process, here are a few initial questions to consider:
Do I have a preference for attending a larger university or a smaller college?
Am I inclined towards attending a public college or a private college?
Would I experience greater satisfaction at a college campus located in the countryside, a small town, or a city?
What field of study am I interested in pursuing?
Which specific campus activities and student organizations am I interested in becoming part of?
Answering these significant inquiries will assist you in making an informed decision and remembering your preferences as you delve into research universities in the United States.
Furthermore, you can assess each university's location in the United States, climate conditions, requisite tests (academic standardized and English proficiency tests), expenses, scholarships, international student services, campus amenities, as well as internship and job placement rates. This will enable you to pinpoint universities that fulfill your requirements.
Regarding graduate program rankings, resources such as U.S. News & World Report's Best Graduate Schools can aid in identifying high-quality degree programs.
Apply to the University
Once you have chosen the program you wish to pursue and have compiled a concise list of prospective universities, it is time to commence the application process.
To initiate the application for a program at a United States university, you can opt to complete the application electronically using either the respective website of each institution or a third-party platform such as the Common App, which is accepted by nearly 900 colleges. Alternatively, depending on the university, direct application through Shorelight may also be feasible. Regardless of the method you select, you will be obligated to submit the precise set of documents specified by the university.