National University Honours 2nd Year Exam Routine 2022 has been published by NU. The theoretical exam will be starting on 02/01/2023 and end the theoretical exam date on 22/02/2017. The practical exam schedule will be published later. NU Honours 2nd Exam Year Routine
If you want to download Exam Routine Please Download Routine.
National University Honors 2nd Year Exam Routine 2022. Fill out NU 2nd Year Form Circular 2021 for Regular, Irregular, and Grade Improvement. Bangladesh National University 2nd Year Revised Routine. The last date to fill NU Honors Part 2 Exam form is October 11, 2022. National University Bangladesh 2nd year exam date 2022 will be held on 02 January 2023. NU 2nd Year Form Filling Date for Regular Students of 2019-2020 Session. Students who have passed Honors in the 1st year of 2019 can appear in the Honors Part 2 Exam. Students have to fill out the form to qualify for the exam. Improvements and irregular notifications will be published later.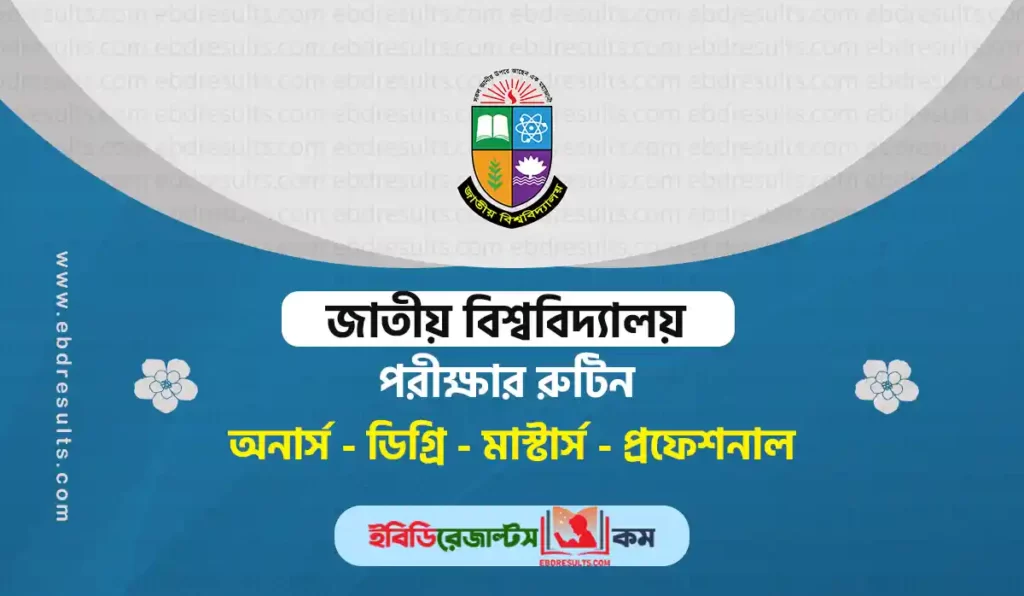 Honours 2nd Year Routine 2022
After a long struggle, the National University organized the examination. This is very good news for all candidates. Students who have completed the first year of Honors and are promoted to the second year complete their forms in January. At present, the students of the National University are free from session congestion. The National University Authority completes the examination on time every year. But unfortunately, the corona epidemic test was not done on time this year.
Please share this post your friends with others & stay with us more update news.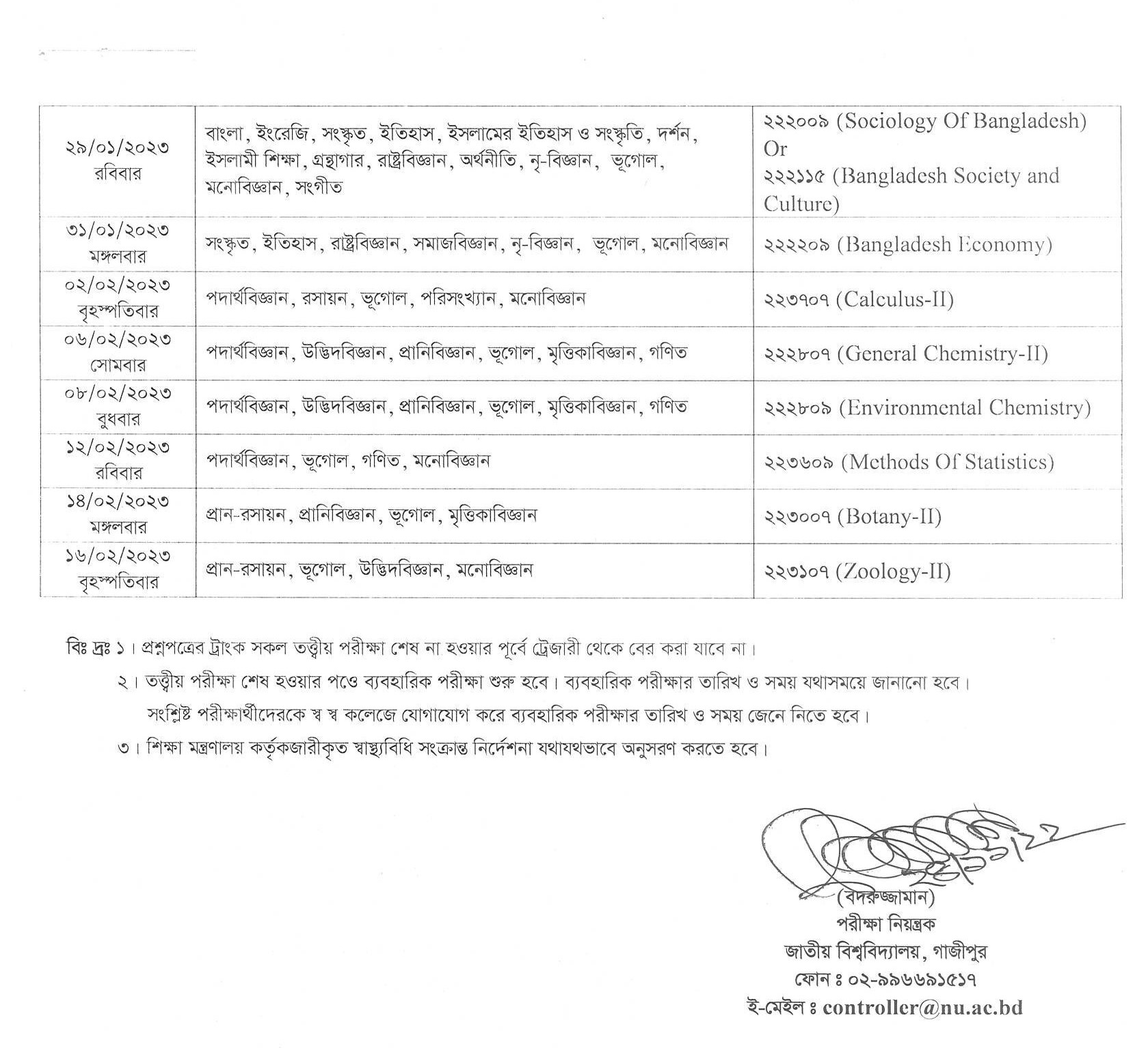 NU Honours 2nd Year Routine PDF Download
All the candidates are welcome to search various websites to download the Honors 2nd Year Exam Routine held under National University. National University Routine is first published on the official website. Then we upload it to our website for your convenience so that you can easily download it. If you have any problem downloading the routine, please let me know. We try to solve your problem immediately. Finally thank you all.
Honours 2nd Year Exam Date 2022
NU Honors 2nd Year Exam Date Released. National University Honors 2nd Year Examination will start from 02 January 2023 and continue till 16 February 2023. This is a piece of good news for students studying in national universities. After the completion of the written exam, the practical exam will begin. The date and time of the written exam will be informed later.