Question Solution
BUP Question Solution 2022 PDF Download [FBS, FASS, FST, FSSS] Units
BUP Question Solution 2022 to all unit can be found our website. BUP Question Solution today exam held on FBS, FASS, FST, FSSS Units we have published on our website. BUP admission test was held on 11th and 12th March 2022. So, if you are looking for BUP Admission Question Answer 2021-2022 Session then it is the right place here. BUP Admission Question Solution All Unit PDF download Now.
BUP Question Solution 2022
Bangladesh University of Professionals BUP is one of the most popular universities in our country. The university admits more than four thousand students every year. Thus, the notification of admission of Honors 1st year of 2021-22 academic year has been published. Students participating in all these exams are now interested to get the BUP Admission Test Question Solution 2022. You can easily find the solution of BUP MCQ exam questions from here.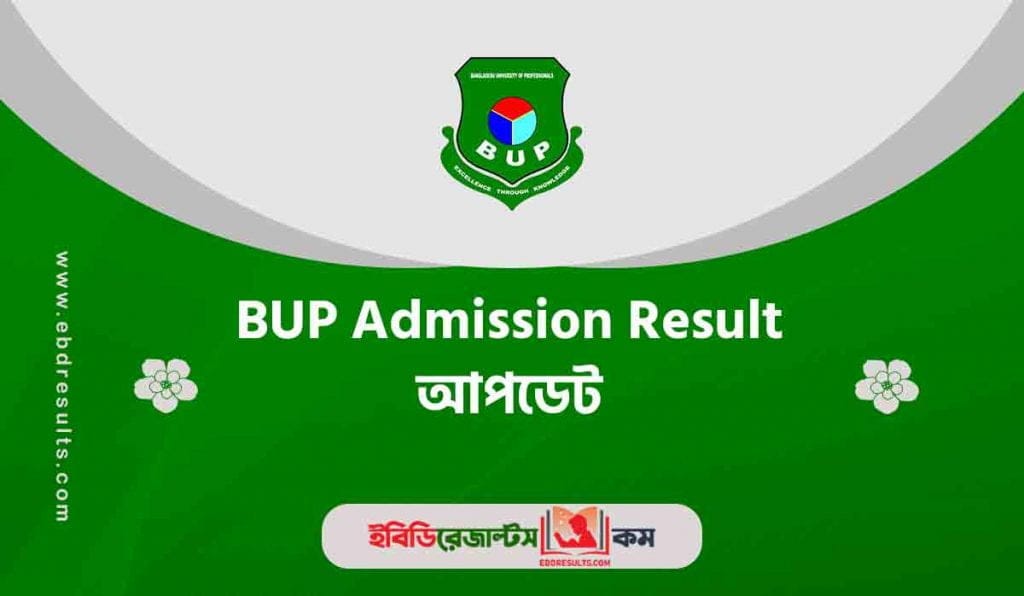 BUP MCQ Question Solution 2022
The University authorities have also announced the date of the examination. According to the admission circular, we know that the authorities are going to take a MCQ exam. Many students do not know the question patterns will be like? So here is the question of BUP admission test with you. As a result, we've shared patterns and solutions to all the questions here.
Typically, the authority exams of multiple choice questions based on the MCQ. This question has a total of 100 MCQs and you will get only 60 minutes to answer all the questions.
| | |
| --- | --- |
| Name of University | Bangladesh University of Professionals (BUP) |
| Admission Course Name: | Faculty of Arts and Social Science and Faculty of Business Studies (FBS) |
| Admission Exam Date: | 11 March 2022 |
| Exam Type | MCQ |
| Total Time of Exam | 1 Hour |
| Negative Marks : | 0.25 Per Wrong Answer |
BUP FBS Question Solution
Bangladesh University of Professional BUP Business Studies Group FBS and Arts Group FASS Exam was held on 11th March 2022. So download the answers to today's exams in PDF format from our web site first.
বাংলাদেশ ইউনিভার্সিটি অব প্রফেশনালস (বিইউপি)
প্রশ্ন সমাধান আজকে অনুষ্ঠিত BUP এর FBS ইউনিট
সাধারণ জ্ঞান অংশের সমাধান
ইউক্রেনের থেকে নতুন স্বাধীন রাষ্ট্র – দোনেস্ক ও লুহানস্ক
কোন আম ডি আই পণ্য – খিরশাপাত আম
প্রাইভেট ব্যাংক এর CEO – হুমায়রা আজম
বঙ্গবন্ধু হ্যারিটেজ হালদা নদী – হালদা নদী।
কত সালে বঙ্গবন্ধু বানিজ্যিক জাদুঘর স্থাপিত হয় – ১৯৯৪
বুড়িমারি স্থলবন্দর কোথায় অবস্থিত – লালমনিরহাট
পায়রা সমুদ্রবন্দর কোন নদীর তীরে অবস্থিত – রাবনাবাদ নৌ-চ্যানেল।
বাংলাদেশের মহিলা ক্রিকেট টিমে সর্বপ্রথম সেঞ্চুরি করেন – শারমিন আক্তার সুপ্তা।
উয়ারী বটেশ্বর কোথায় অবস্থিত – নরসিংদী
সম্প্রতি বিইউপির স্টুডেন্ট কোন টিমের জন্য জার্সি বানিয়েছে – বাংলাদেশ টিম।
সীটাকোট বিহার কোথায় অবস্থিত – দিনাজপুর।
অভ্র কিবোর্ড এর আবিস্কারক – মেহেদী হাসান।
বাংলাদেশের কোন ম্যাগসেসে পুরস্কার পেয়েছেন – ফেরদৌস কাদরী।
বাংলাদেশের কোন মসজিদকে ইউনেস্কো বিশ্ব ঐতিহ্য স্থান ঘোষণা করেছে – ষাট গম্বুজ মসজিদ
পাল বংশের প্রতিষ্ঠাতা কে – গোপাল
প্রথম নিরক্ষর মুক্ত জেলা – মাগুরা
মুক্তি বেটি নামে পরিচিত – কাঁকনবিবি
ভ্যাট কি – পরোক্ষ কর
পদ্মাবতী কাব্যর রচয়িতা – সৈয়দ আলাওল
টাকা জাদুঘর প্রতিষ্ঠিত হয় – ২০১৩ সালে।
শেয়ার বাজা নিয়ন্ত্রণ করে – BSEC
তোষা পাটের জিনম কে আবিস্কার করেন- মাকসুদুল আলম।
বাংলাদেশের প্রথম বিশ্ব বাণিজ্য কেন্দ্র – চট্রগ্রাম।
ইদ্রাকপুর দুর্গ কোথায় অবস্থিত – মুন্সিগঞ্জ।
কোন স্টার আরবিটে থাকে – নিউট্রন স্টার
ক্রিস্টাল কি – একটি স্ফটিক পদার্থ গঠিত যা অণু, অণু, বা আয়ন একটি আদেশ বিন্যাস থেকে গঠিত হয়।
তিতাস একটি নদীর নাম কে লিখেছেন – অদ্বৈত মল্লবর্মণ।
FASS Unit Bangla Question 2022 Solution
বিস্তারিত আসছে………