Admission Results
Govt School Admission Result 2023 – মাধ্যমিকে ভর্তির লটারি মাধ্যমে ফলাফল প্রকাশ
মাধ্যমিক সরকারি স্কুলে ভর্তি লটারি রেজাল্ট প্রকাশ আজ।
Government School Admission Result 2023 Released on 12 December 2022. Government school admission notification was published in November. Now students are waiting for the result. The Govt School Admission Result 2022-2023 has been released on Saturday, December 12, 2022 on 2:00 pm. Students are eagerly waiting for the government school entrance exam results. Usually this result is determined on the basis of lottery and according to this result the students from class 6 to 9 will get admission in various schools.
Govt School Admission Result 2023
Government School Admission Result Lottery 2023 organized at International Mother Language Institute, Dhaka, Bangladesh. Minister of Education Dr. Dipu Moni inaugurated the School Admission Lottery Result 2022 program. Later the result is published on the website. At the same time the selected students will be informed by SMS. Admission results of private schools will be published just like government school results.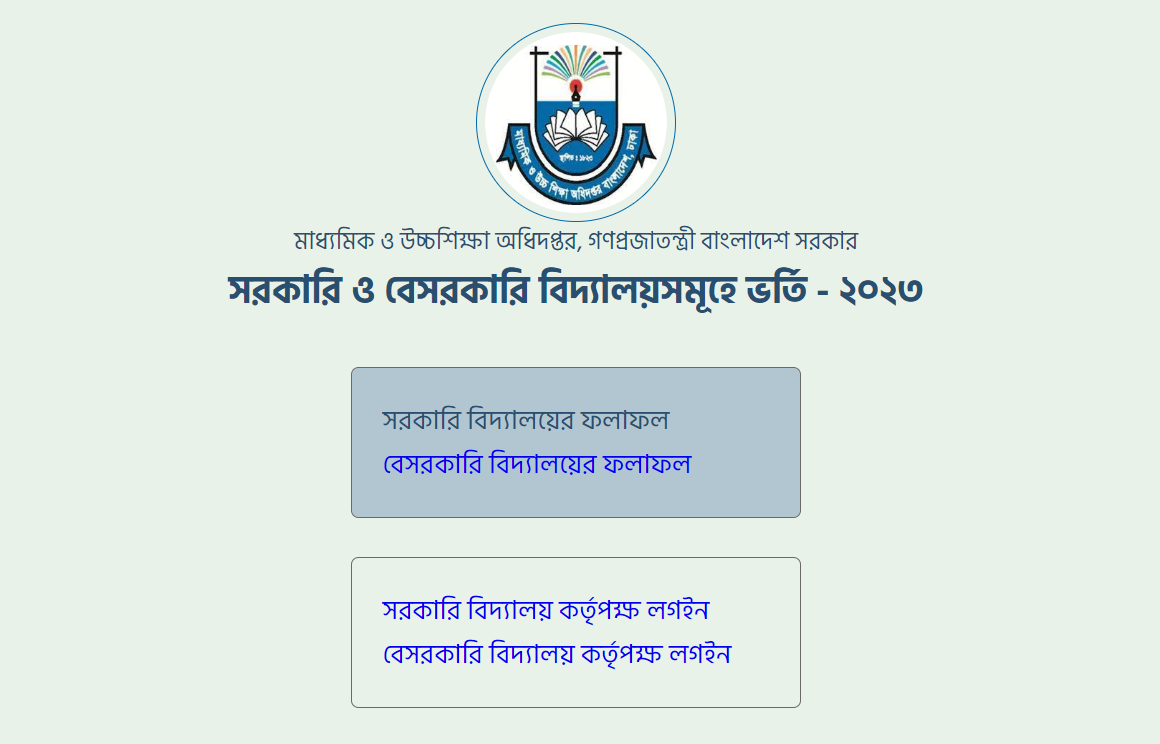 At the same place on Tuesday (December 13) at 3 o'clock in the afternoon, the lottery process of private secondary schools admission result 2022 will be held.
How to Get School Lottery Result 2023?
Government school admission exam results will be published both online and offline. In that case, you can check the result from the official website of the desired educational institution on the appointed day.
The admission committee will notify the results to the applicants through SMS. The result will be notified on the mobile number provided by the student in the application.