NU honours Special Exam Routine: Every students has to collect application Form through online and fill up by own hand with candidate signature. Form and charge have to submit to departmental head of own college. They should check exam roll number and registration number. If any student get his/her admit card with some wrong information, she/he has to correct it by charge Tk. 450/= within due time.
Honours 2nd Year Special Exam Routine 2023
The Authority of NU Publish a notice About honours 3rd year form fill up notice, Then They Complete The Process by Online. After That NU Honours 3rd year Routine Publish at official site www.nu.ac.bd However, When The NU Honours 3rd Year Exam Complete, Result publishing Process Start by The Authority. National University Result Details Can be Found From This link NU Honours 3rd Year Result.
জাতীয় বিশ্ববিদ্যালয়ে সকল খবর দেখুন
NU Honours Special Exam Routine 2022 1st, 2nd, 3rd & 4th Year
National University of Bangladesh publish nu honours special exam routine announce. The National University Honours Special Exam Routine 2022. NU Honours Special Exam Routine 2022 Download from our website. National University Honours 1st year, 2nd year, 3rd year, and 4th-year special examinations of 2019 will be held from 03/01/2023 according to the following schedule. National University Old Syllabus for 2012-2013 Academic Year Honors 1st Year, 2nd Year, 3rd Year and 4th Year (Special) Exam Schedule 2019 only. Exam start time is 12 noon every day.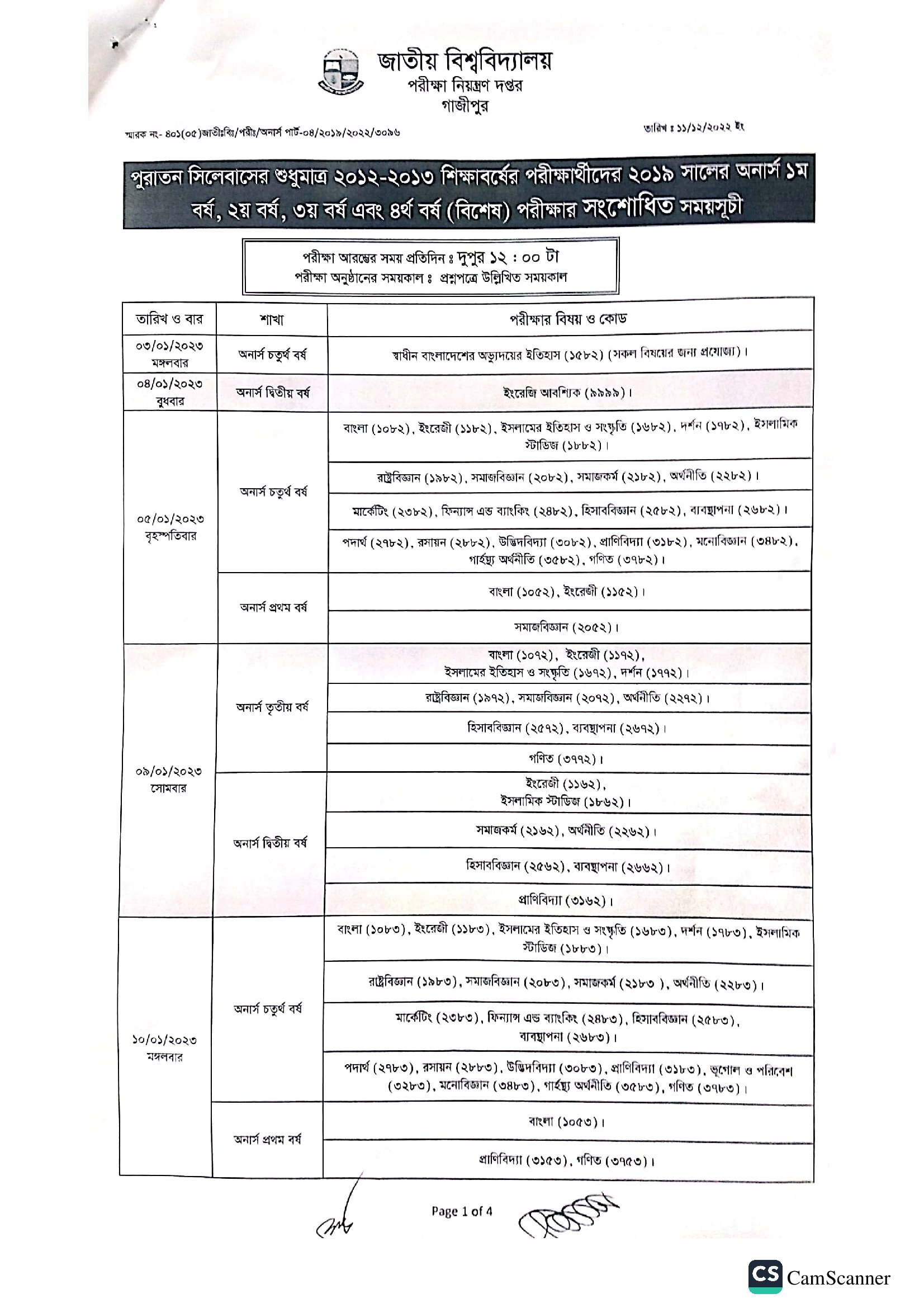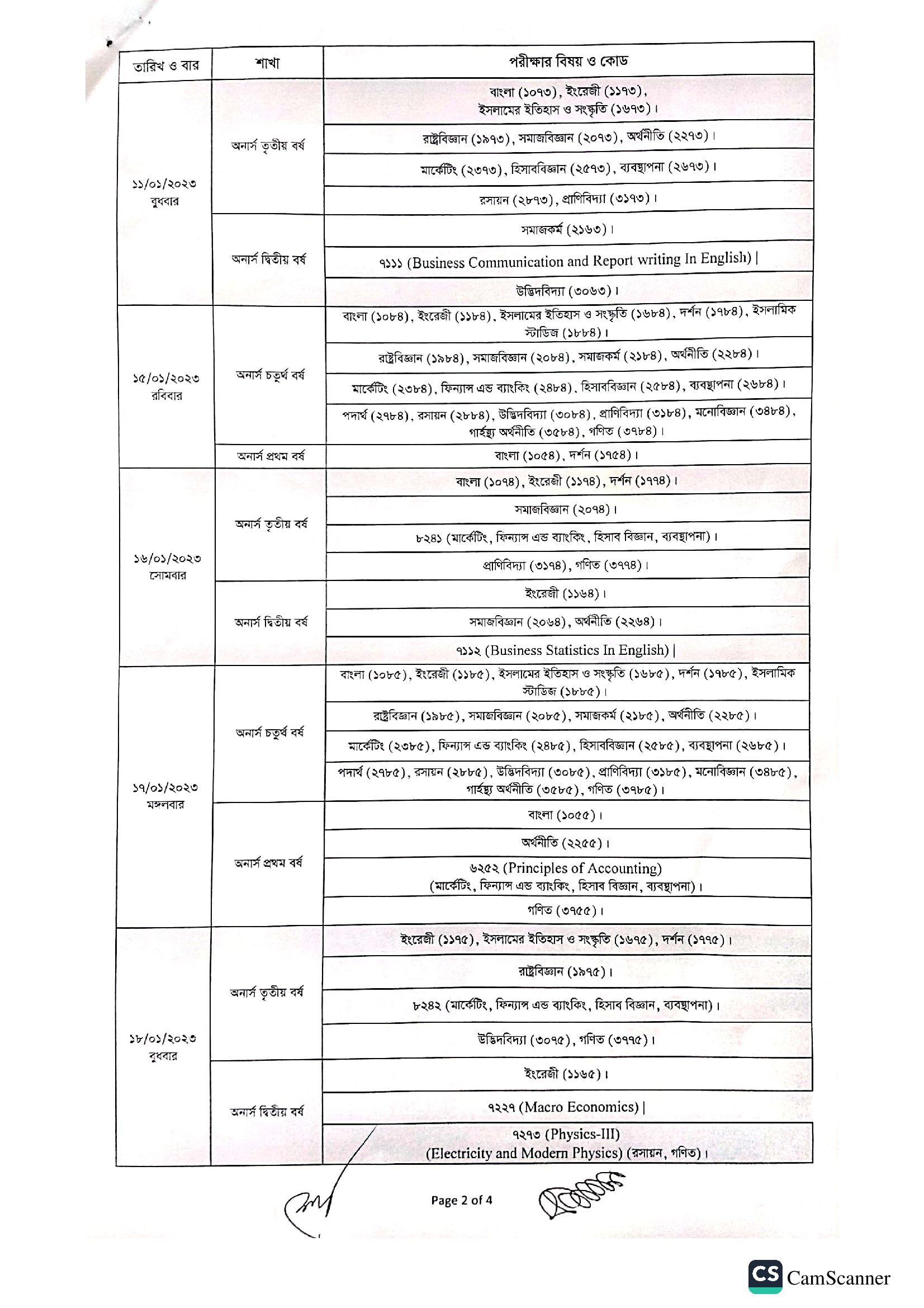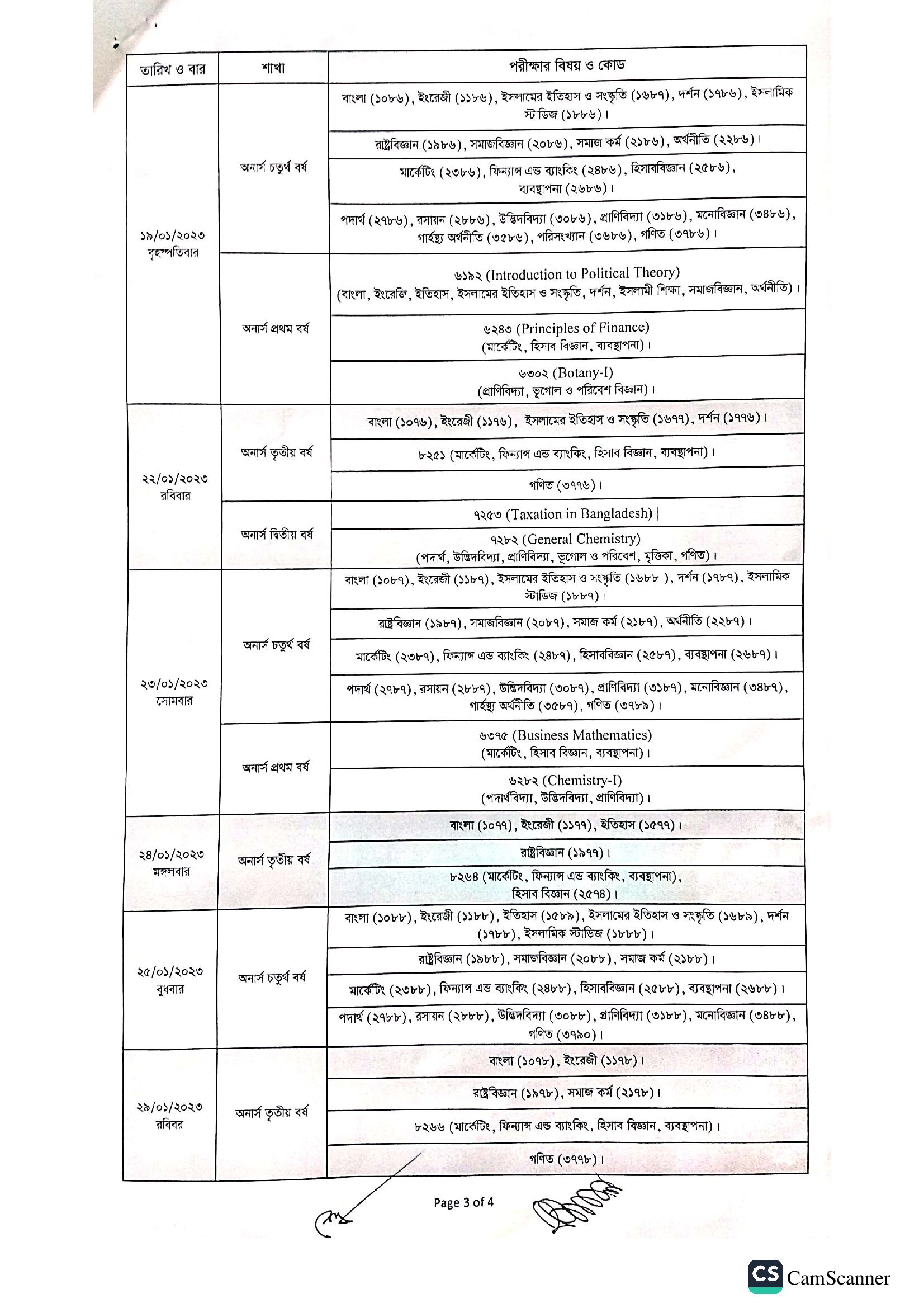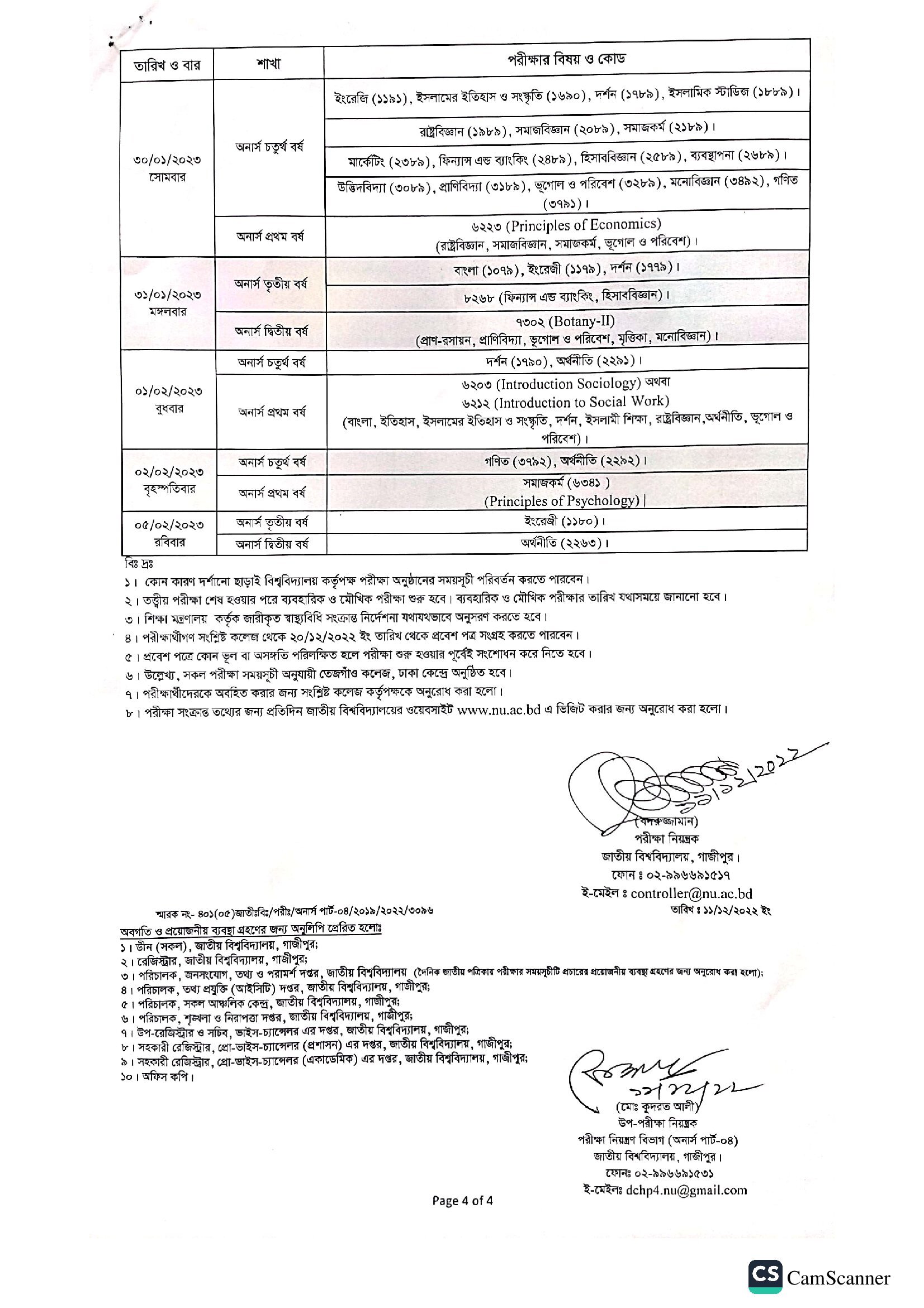 NU Honours Special Exam Routine 2022 (1st, 2nd, 3rd & 4th)
The NU Honours 1st, 2nd, 3rd & 4th year Special Exam Routine has been published by nu bd authority. The special exam Session 2012-2013 Nu Honours 1st, 2nd, 3rd & 4th Year students will be able to Participate in This Honours Special Exam 2022.
National University written exam will be started from 03 January 2023. The university has declared a timeline and routine for the old syllabus students and taking special exam for them who were failed in the last 4th year final exam.