Job Circular
17th NTRCA Written Result 2023 | ১৭তম শিক্ষক নিবন্ধন লিখিত পরীক্ষার ফল প্রকাশ
17th NTRCA Written Result 2023 has published the Written Result of the 17th NTRCA Exam. NTRCA Means Non-Government Teachers Registration and Certification Authority, NTRCA total of 26 thousand candidates passed on the exam. The exam was taken on May 5 and May 6 across the country.
This information was officially announced on Thursday, August 31, 2023 (today). A notification in this regard has been published on the official website ntrca.gov.bd. The notice was signed by the NTRCA Chairman.
The 17th NTRCA School Level Written Exam was held on 4 May and College Level Written Exam was Held on 5 May. Those who passed the MCQ Exam, Have To Send an Application Hard Copy To the NTRCA Office. If You Don't Send a Hard Copy, You Won't Be Able To Take the Written Exam.
17th NTRCA Written Result 2023
According to the notification, 17 NTRCA Written Result 2023 has been released today (August 31) on the official website. More than 26,000 candidates were selected in the viva exam who cleared the written exam on May 5 and 6.
How to Check 17 NTRCA Written Results?
You will see an empty box in the NTRC result-checking portal. Enter your roll number there. If passed, the detailed result will be shown there. www ntrca gov bd result checking process is mentioned here.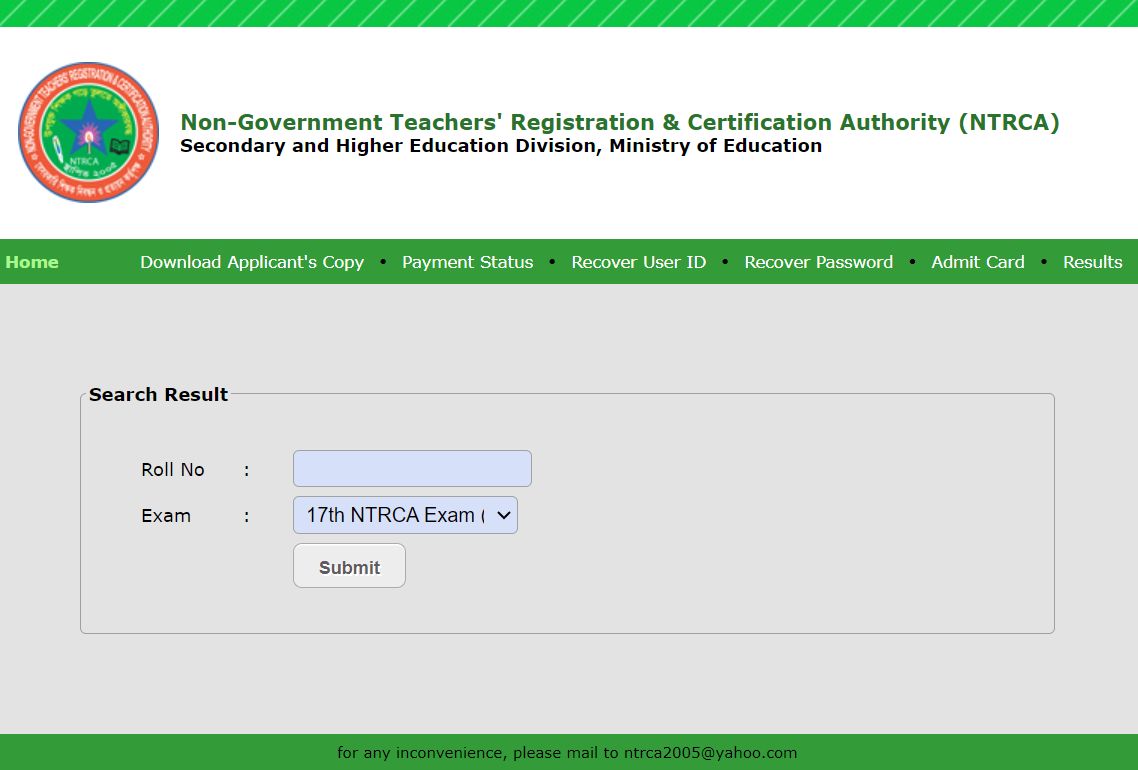 NTRCA Written Result for College Level
17 NTRCA Written Result 2023 Available Now. The written exam was held on May 06. NTRCA authorities released the results without any delay. ntrca teletalk com bd written exam result is published separately. In checking the result, please enter your roll number correctly.